An ideal college for IT and Management

The Korba Computer College is a new generation college driven by 5Cs-convergence, connectivity, celebration, creativity & communication. These are the driving forces of the new economy.
The education at the college is intended to facilitate unbounded exploration of ideas with the synergy of technology & knowledge tools, the college has designed an integrated education process to train the new mindsets to manage the new business of the Cyber Age. the college is admitting such as high caliber student who wish to rise up the executive ladder to manger knowledge-based enterprises in the Cyber Age.
कोरोना से लड़ाई में योग को भी हथियार बनाएगी सरकार:छत्तीसगढ़ योग आयोग आज से रोजाना चलाएगा योगा की क्लास, CM बघेल करेंगे वर्चुअल शुभारंभ

वैक्सीन है जरूरी:कोरोना से ठीक हो चुके लोगों में वैक्सीन के बाद उम्र भर बनी रह सकती है इम्यूनिटी, बूस्टर डोज की नहीं होगी जरूरत
Our Courses :
Degree / Diploma
BCA
BSC(CS)
MSC(CS)
DCA
PGDCA
BCA
Bachelor of Computer Applications is a three-year
undergraduate degree
program.
The study period of BCA includes various subjects such as Programming in C Language (Basic and Advanced), Networking, World-Wide-Web, Data Structure, Advanced C Language Programming, Database Management, Mathematics, Software Engineering, Object Oriented Programming using C++, Visual Basic, Programming using PHP, JAVA, Oracle, Web Scripting and Development, Mathematical Foundation of Computer Sciences, etc. Including all computer languages, it also consists of the knowledge of computer application.
BSC(CS)
MSC(CS)
DCA
PGDCA
COMMERCE & MANAGEMENT COURSES
BCOM
Bachelor in commerce is a three-year graduation program for those students who want to build their careers in the market and finance sector. B.Com is a very popular degree program for commerce students. It helps them to understand the basics and concepts of economics and marketing.
BBA
BSc(Bio)
PGDBM
KCC Student gives the best result with our high-quality teaching technique
Almost every years most 0f student gives…district, as well as state Level following, are significant
We are committed to providing quality education, soft-skills development, sharpening managerial skills to our students so that they can serve the society with best professional standards.
Engaging students in extracurricular activities to keep their spirits high(Sports Meet, Alumni Meet, Management Fest, Annual Day, Social Outreach, Freshers, and Farewell).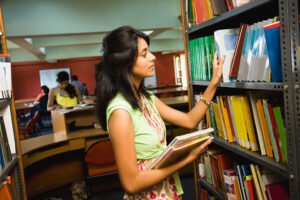 Rich Library with huge Books for all Subject.
STUDY
ROOM
Fully Furnished latest Computer Lab.
COMPUTER
LAB
Fully Furnished Class Rooms with Smart Class Facility.
HALL &
CLASSES
Learning is truly the only trait that will remain with you over your entire life and it's a lifelong process. Each one of us should have a career growth plan mapped out. This should be based on our aspirations and goals. It's our duty to increase our own skillset so that we can achieve our aspirations. After all, contentment is as close to stagnation and stagnation is death.
The future of education is going to be the hybridization of knowledge and interdisciplinary skills combined with experiential learning.
We at KCC, differentiate ourselves by mixing theory with actual practice seamlessly. This allows for a richer learning experience – because it is learning by doing. Our global board of academic advisors brings the latest management practices to your doorstep. I am excited and look forward to bringing these to you shortly. We will create a collage of learning where you evolve perspectives and values to live by and excel. KCC creates a learning process that weaves knowledge, emotions, and actions into mature growth.
Rajesh Agrawal
Director
Meet Our
Faculty
Experienced Faculty (MCA/BE/M.Sc(Ele.)
/ M.Sc. (CS)/ M.Sc.(IT)
The faculty is acting as a mentor(s) in the teaching-learning process. The focus is to equip students with skills to become ready to take on challenging assignments in the industry. The teaching pedagogy consists of real-life problem-solving skills, mini-project(s), case studies, presentations along with class discussions.
Our Featured
News & Events
Student Activities
We at KCC strongly believe in teamwork and encourage students to work in teams.
All the student activities are conducted entirely through total student involvement and participation.
Superior Academic Infrastructure.
Study Through LCD Projector.
Life Skilled Classes (Personality Development,
Academics
Spoken English, Carrier Counseling.
Scholarship for SC/ST/OBC students from Govt. of India and
Merit Bases Scholarship for all Students.
Weekly test and revision classes.